Chris Weston sadly passed away in 2017. His family promised to protect his legacy, which lives on in his iconic photographs and book. Chris's photograph book "The Last Great Event", and his colour panoramic print taken
from the stage at the 1970 IOW Pop Festival, are still available to purchase. The website will be fully updated in 2018.

Thank you, Chris's family.
The 3rd Isle of Wight Pop Festival - The Last Great Event August 26th - 30th 1970
Festival Images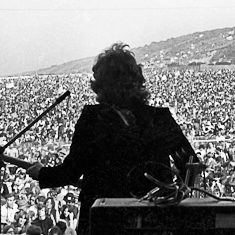 A selection of ready to mount Isle of Wight 1970's festval prints.
View Images
Festival Montages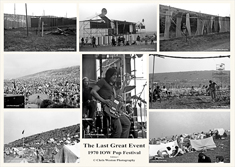 Now available a set of 12 different ready to mount prints.
View Montages
Festival Publication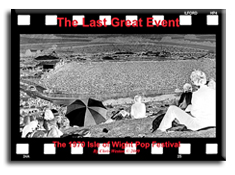 A limited edition photographic record now available.
.
View Book
Photographs and content on this website are Copyright © Chris Weston. All Rights Reserved. Reproduction of any image and/or content, in whole or in part, or in any form or medium, without the express written permission of the copyright holder is prohibited. Website Development by New Media Fusion